It was an evening of solitude. The sky absolutely black, the cats all tuckered out, and not a responsibility needing to be tended to. I scrolled through BandsInTown and noticed Trentemøller was having a concert at the Wonder Ballroom (Portland). Fondly recalling his mentally stimulating music, I purchased a ticket.
At the venue, I saw a little gray computer monitor on a table on stage. Was that an Apple computer from way back when? Audience members slowly moseyed their way in, and proceeded to equip themselves with liquid courage. Was Trentemøller going to have an opener? There wasn't a mention of one on the ticket purchase page.
TOM came out and braced us with his presence at the table with the little computer monitor facing the audience. The monitor flickered on, and began to display sweet pixelated animations!
What came after the lights went darker I was so not expecting. What came next was amplified by the fact that I have particularly acute hearing.
The first minute or so of his set went a bit like this: A hard candy-textured merry-go-round succession of synthy music notes punched the floor beneath my feet, offering the listener an opportunity to probe the intellect. So probe the intellect I did -- and TOM's music made it so fucking easy. It's as if his music made my thoughts progress and become clarified. One key thought was, "What the hell is going on, how in the hell is this music so fucking good?"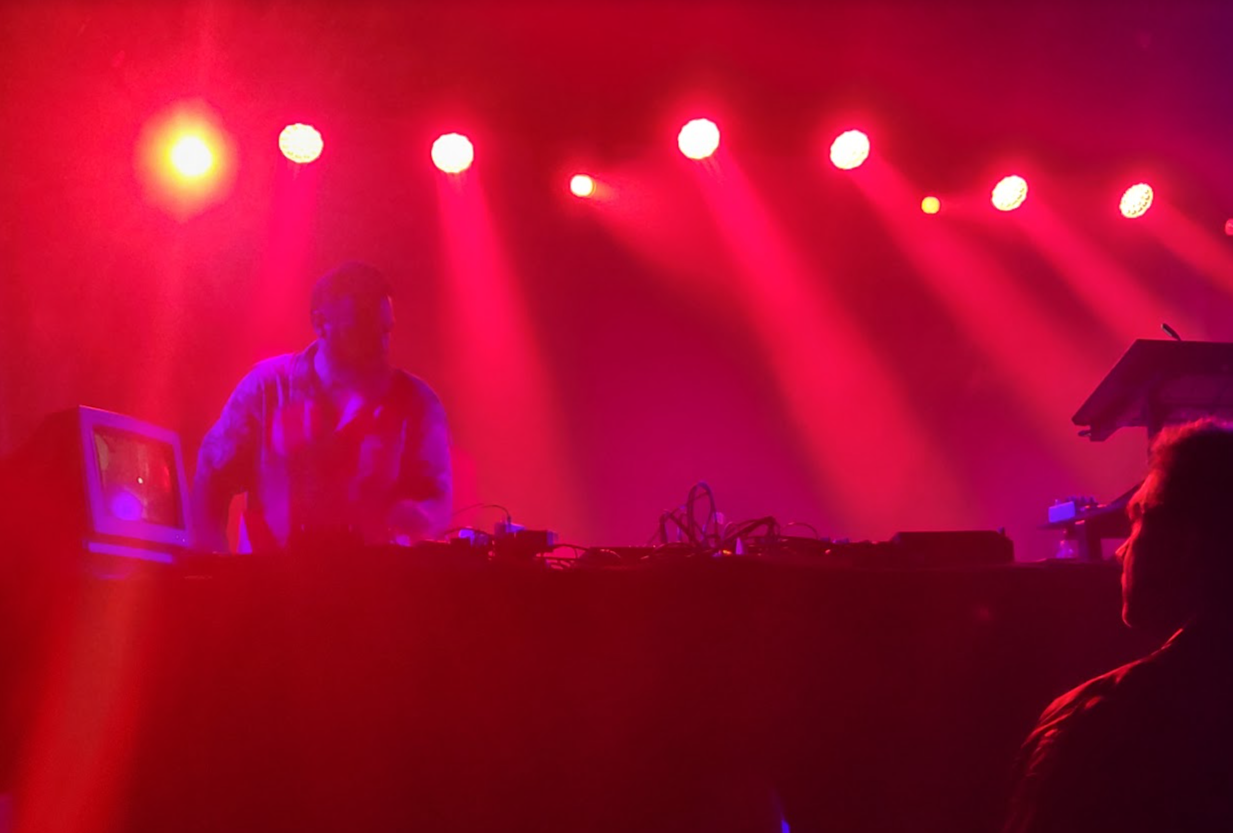 And then the candy sequence ceased. It ceased for a moment, but a gentle synth blanket continued on, and decrescendoed to echoing silence. UM, WHAT!!! EXCUSE ME, UNIVERSE, WHAT WAS THAT?!! Color me fucking fascinated, but TOM and his Computer are truly, TRULY brilliant. I've seen many shows in this lifetime, and his set comes at #2 for me, right below Danny Elfman's Nightmare Before Christmas concert.
I ordered his 'Future Ruins' vinyl today and am so excited for its arrival. I can't wait to see another show of his.
Should I fly to Brooklyn for the last leg of their tour?